A member of Labour's National Policy Forum has been suspended from the party over an alleged antisemitic post.
George McManus said deputy leader Tom Watson had received "£50,000+ from Jewish donors," adding: "At least Judas only got 30 pieces of silver".
Labour has launched an investigation after Labour MP Luciana Berger submitted a formal complaint about his "antisemitic" comments.
Mr McManus has apologised to Mr Watson and deleted the Facebook post.
He told BBC News: "It was a stupid, crass error that was insensitive, wrong, inappropriate and hurtful."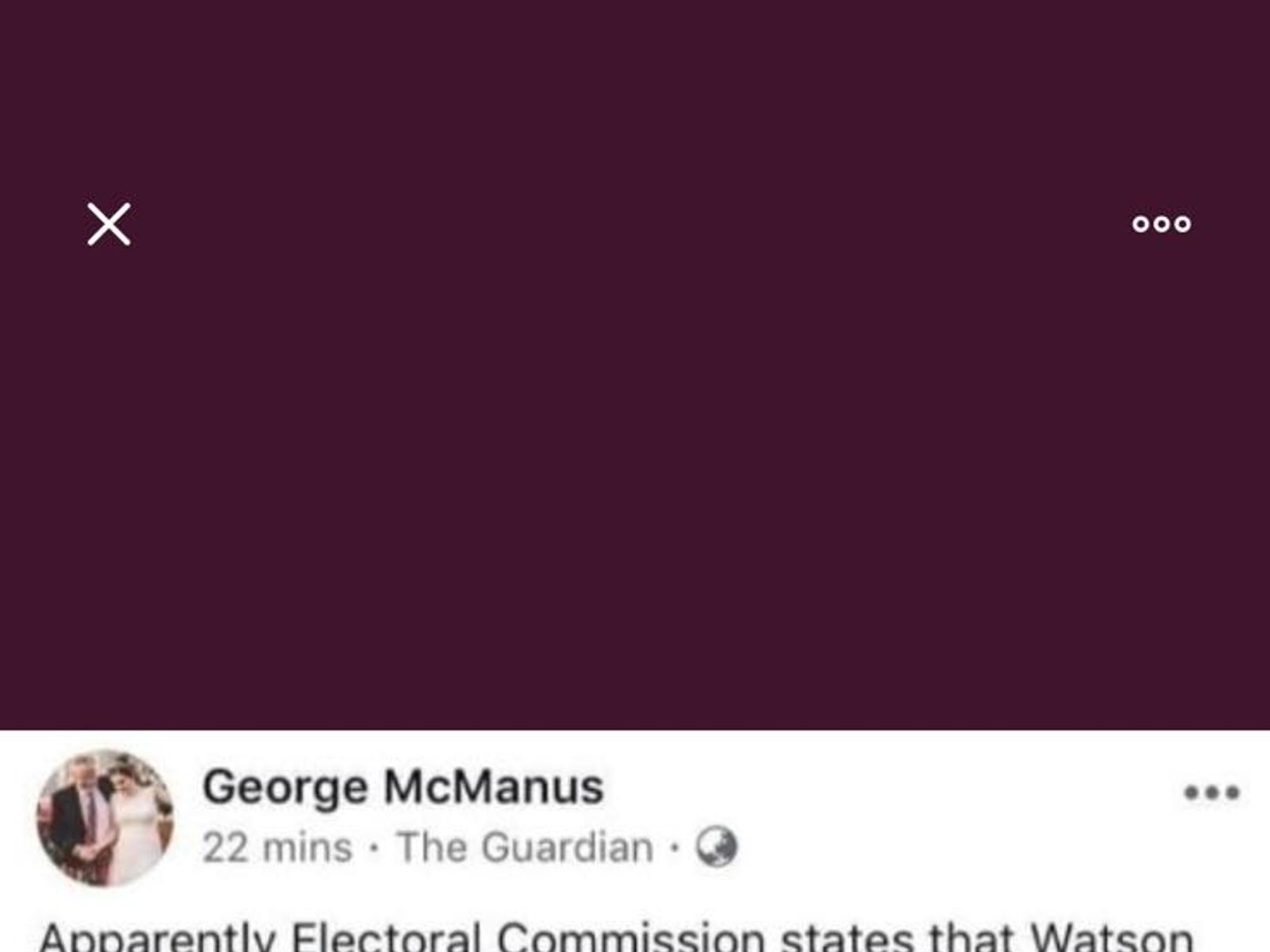 Mr Watson has faced calls to quit as deputy leader from supporters of Jeremy Corbyn after he criticised the Labour leadership's handling of an antisemitism row.
Some critics have accused him of taking money from the "Israel lobby".
Mr McManus made reference to donations Mr Watson has received from businessman Sir Trevor Chinn, who is vice-president of the Jewish Leadership Council.
Mr McManus, followed up his post by suggesting that Mr Watson had been "bought" or "compromised".
Ms Berger flagged up the post to Labour Party HQ, telling them: "Please see attached social media post. It's antisemitic and I'd like it to be investigated."
In a statement on Facebook, after deleting the posts, Mr McManus said: "I'd like to apologise to Tom Watson for my drawing an analogy between him accepting money from Jewish donors and the biblical story of the betrayal by Judas.
"I fully accept that such an analogy is wrong and am sorry for making the comparison."
Momentum said Mr McManus's comments "were a classic antisemitic trope, and had nothing to do with Israel".